Ensure optimum fitness, body shape and health ready for THAT dress!
|
Ensure you feel confident and look fabulous in your once-in-a-lifetime wedding dress.
Your wedding is fast approaching, and of course you hope to look your absolute best.
Tips to Tone Up Before Your Wedding
Plan it and put it in your diary. Take five minutes every morning to set your intentions for the day. Think about how you'll accomplish everything and don't panic if things don't go as planned. Remember what you're grateful for and, at the end of the day, be sure to give your fiancé a big hug!
Get moving in the morning. If you push your workout to later in the day, things will distract you from the main event—YOU, the bride! Put your goals and your health first. We recommend exercising and meditation first thing in the morning. It's the best way to get your metabolism going and it will make you feel great all day long.
Hydrate!
 We all know that with a long list of to-dos, it's hard to remember to take care of ourselves. And that includes drinking enough water. When you're hydrated, your metabolism is faster and your brain works faster. To ensure you're getting enough water, we recommend carrying around a water bottle with you everywhere. Add fruit to flavour it.
Boost your metabolism. As soon as you wake up, squeeze a fresh lemon in your water along with a drop of turmeric and a shake of cayenne pepper. Turmeric is a powerful anti-inflammatory, which enhances circulation and does wonders to keep your skin glowing and bright.
Plan your meals ahead of time! Take a few extra moments at night to pack some leftovers from your healthy dinner or plan out the next day. You can make some fresh juices for on-the-go, set aside fruit and protein for a smoothie in the morning or pack your lunch ahead of time. Stay Lean, Clean & Green by cutting out all sugars, say goodbye to chemicals that cause you to hold onto stubborn fat cells, make you tired and cause hunger, bloating and cellulite. In return you can say hello to abs, a healthy brain, healthy joints, a functioning liver, beautiful skin and a higher metabolism. Eat plenty of lean protein, clean, non-processed foods and plenty of green vegetables and fresh fruits.
An Exercise Program is key to a toned body. A variety of cardio, stretch and general body maintenance programs will ensure a toned, lean body proud bride! Even 20 minutes of walking a day will make a significant difference to how you look and feel. We suggest a mixture of Body Balance, Yoga, Pilates, Spinning and general cardio gym workout (we would recommend signing up with a personal trainer for a course a minimum of 8 weeks prior to the wedding day.)
Alongside any recommended exercise program we would encourage you to combine our plant based products which support physical performance, endurance, muscle function and protein synthesis. – THE ARBONNE PHYTOSPORT SET. Three amazing products to prepare and endure, giving you complete hydration, and after workout support. Key ingredients are ginseng and turmeric.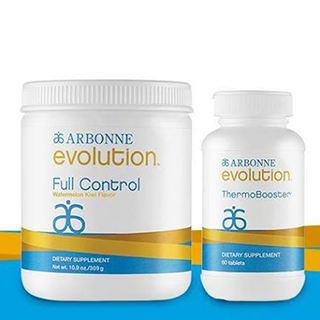 For total weight loss management the Arbonne Evolution Set is a must for weight loss in excess of 3 stone, combining a 90 day programme, powder and tablet weight management You will simply see the weight disappear before your own eyes.
EVOLUTION – METABOLISM SUPPORT
For more information and to place an order please email Jo at Team Grew – Arbonne Independent Consultant, stating full contact details including name and telephone numbers.