Team Grew – Arbonne Independent Consultant are TWIA 2018 Wedding Make Up Artist of the Year Category Sponsor
|

TWIA prides itself on recognising excellence in the wedding industry and this also applies to our sponsors. We are delighted to announce that the TWIA 2018 Wedding Make Up Artist of the Year Award is sponsored by Team Grew – Arbonne Independent Consultant. It is great to be working with this world renowned brand and we have some amazing offers for you in the coming weeks and months. These will culminate in some really exciting things we have planned around the regional awards events in November. All will be revealed in due course!

In addition to creating flawless looks for brides, bridesmaids and mothers of the bride, wedding make-up artists can also influence their clients gerneral well being with welness and skin regimes to ensure that their clients are at their very best on the big day. The transformative effect of their work, advice and the products they use helps make brides feel like a million dollars. If you specialise in wedding make up only or offer wedding make up as part of your wider beauty business, Arbonne is probably already on your radar. If it is isn't, it definitely should be.

Arbonne – Pure, Safe & Beneficial, formulated without animal products or animal by-products, artificial flavours or sweeteners, mineral oil, parabens, sls or petroleum. Adhering to the UK food standards agency, Vegan certified and Gluten And Dairy free, recyclable product packaging, and carbon neutral shipments. create the best of science and nature.
Leading the way in remarkable, sophisticated and un-paralleled anti-ageing natural skin care, makeup and nutrition – Arbonne is an ultra premium health and wellness brand offering everyone the opportunity of an ultimate lifestyle.
Arbonne, the story began with Petter Morck, who started this company more than 37 years ago. His passion for beauty and perfection found only in nature led him to develop botanically based products around the philosophy of pure, safe and beneficial products.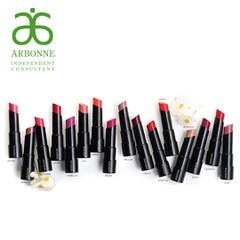 The name Arbonne originates from a village in Switzerland, which has come to mean beautiful tree. This is a metaphor for all things Arbonne, natural and enduring, providing shelter and abundance, always green and always growing.
The Arbonne promise is based on transparency and honesty when it comes to product ingredients. We are continuously improving and evaluating our policy in order to develop the safest most thoughtfully designed innovative products. Always striving to do better each and every single day, it is not just about what is in our products – it is more about what is NOT in our products.
Stian, Managing Director, just like his father is passionate about the dream that has made Arbonne the unique company it is today, a vision all about quality of the products, people and their lives.
As Arbonne moves closer to four decades in business, CEO Kay Zanotti is proud that the founding mission of this amazing company has been carried on – formulating pure, safe and beneficial products and transforming peoples lives.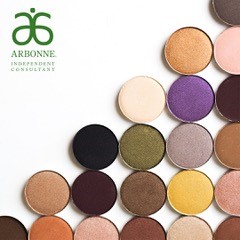 Arbonne had an historic year in 2016 welcoming New Zealand in June and Asia in November, marking the seventh country to date. A game changing, award winning Ultra sound skin care tool, The Arbonne Genius Intelligence Ultra was launched in April and gave rise to an increase of nearly 140% in Millennial Independent Consultants and more men engaging in the business.  This helped gain momentum and obtain double-digit growth in 2016.
To date more than 155,000 teens have been helped through The Arbonne Charitable Foundation and more than $2.5million has been granted to help them through challenging times.
For more information on their incredible range of products click here.